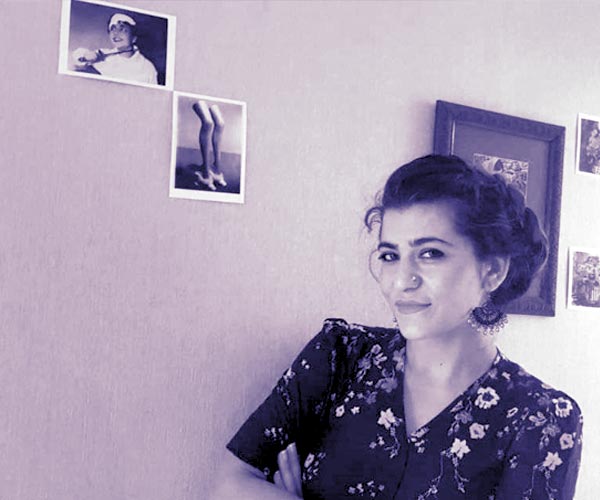 Diyarbakir, 1987
High school graduate. Aram Tigran City Conservatory, Department of Cinema.
Lisa was one of the 10 children of a Kurdish family. Her childhood was marked by the state oppression of the Kurds in Turkey. After graduating from high school, she dropped out of school, refusing to continue her education in Turkish instead of her mother tongue.
Lisa was determined to make movies in Kurdish and she studied cinema at the Aram Tigran City Conservatory, which was established by Diyarbakir Metropolitan Municipality with courses taught in Kurdish. Unfortunately, the conservatory was closed by the state-assigned mayor in 2016.
During the two year spent at the Conservatory, she became closer to the stories of Kurdish geography and her perspective moved forward with the story and struggle of Kurdish women. She was inspired by the villages and cities she visited, and started to take part in political documentaries on war events and the forced displacement of the Kurds. Yet again, she became a member of the Middle East Cinema Academy in Diyarbakir and took part in the academy's festivals and projects.
On June 5, 2015, she lost both of her legs as a result of a bomb attack carried out by ISIS which targeted HDP's (Peoples' Democratic Party) election rally in Diyarbakir and survived with serious injuries. She was forced to pause her cinema-related projects for a few years as she undertook the rehabilitation process that allowed her to walk again. After six years of medical and economical struggles she started making movies again using prosthetic legs, which required a new form of learning. During this period, she has been working as an activist fighting for justice for disadvantaged groups as well as the ISIS cases.
Lisa recently used virtual reality (VR) to make a short film, and her personal story became the subject, with Virtual Reality revealing itself as the perfect medium to recreate the daily reality of living with two prosthetic legs.
Filmography
Siseban – Script and Director – 2021
Kendini Yaratan Kelebek (The butterfly that creates itself) – Co-Director – 2021
Zimanê Çîya (The Language of the Mountains) – Script and Director – 2014
Mardin Çerçi Film Festival – Organiser – 2015
Batman Film Festival – Jury Member – 2014-2015
Eşartî (Hidden / Hidden) – Acting, Art Direction, Dubbing – 2014
Ref (Neutral) Series (13 episodes) – Artistic Director – 2014
The Night's Watch – Director's Assistant – 2014
Notebook – Art Director, Sound – 2013
Şewat (Burning) – Sound – 2013
Sheikh Sait Rebellion – Sound – 2013
Dengê Kolenen (Voice of the Street) – Sound and Editing – 2013